Make Me A superModel

Seriously, this show blows, hard. I'm not kidding when I say that I watched it with the sound off. SUCKY SUCK FACE mannnnnnnnnnn. I had such high hopes. Carl rules though. Did you hear him when he said, "You can call me Carl"? ? ? ? ? ? Too bad that he was kicked the fuck out.

Wiki track:Make Me a Supermodel is an American reality TV show modeling competition series based on the same-name UK reality series. is hosted by supermodels Tyson Beckford and Niki Taylor. Following an audition preview on January 2, 2008, the series premiered January 10, 2008 on the cable television network Bravo.[1] Viewers of the show determine which of the 14 contestants continue in the competition. Two contestants were chosen by Internet voters on the website.



I can't tell if I like Niki the best; it's something about her ears. The way they pop out - hot or not? She reminds me of Jaslene from America's next top model ... Jeeeesus, I hate her!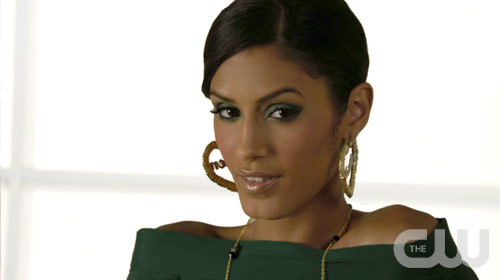 Can you believe that this ug won?

Appropriatenesss:
"Anorexic Beauty", Pulp